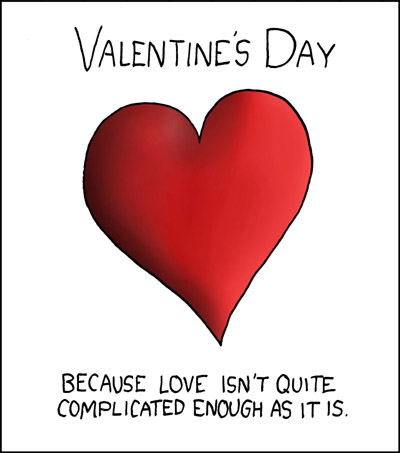 Hmm. Well, today started like any other-get up eat, hang out with the fam and eat some breakfast. Except that I forgot to say the words, "Happy Valentines Day" to my spouse! He didn't seem to care-but I did! It then escalated into a mini-argument about something dumb I can't even remember. Figures! Our anniversary is on the 17th of February, so we always kind of combine the two. And this year-Jason is taking me to Costa Rica..so I can't complain AT ALL that we can make this trip..what a blessing it is!! Love you to pieces Jason!
For today-I plan to workout, then have some quality time spent with Alana. And then the rest of my family. No gifts, no flowers, and absolutely
no candy
(for me anyways)!
Quality Time is our love language as a family together today. I think it'll be a great one.